M.C.P. is always interested in buying high quality minerals from all over the world. Acquisitions include single specimens and collections of local and international interest.
If you are thinking about selling your fine or rare mineral collection please contact MCP srl for estimates and advice.
Our company has purchased many collections in the last years and with our team we are able to organize all the details in a very professional way.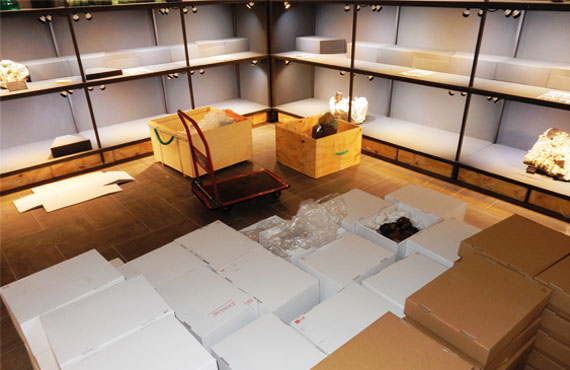 SHORT STORY (www.mcp-italy.com)
MCP was founded in 2012. Quickly attracted a team of enthusiastic and motivated technicians with scientific, technical, and artistic backgrounds coupled with years of experience in classical and experimental mineral specimen preparation techniques. After only a short time in practice, there was a sharp increase in the volume of demand for lab services, a swell of new clients from lands afar, and a realization that MCP needed to make a commitment to the continuous refinement and improvement of lab techniques. MCP underwent the arduous process of reorganizing the lab, acquiring new state of the art equipment, and thus began to realize the goal of being able to provide clients access to processes that have never been available before, and certainly not at the level of execution MCP is capable of.
M.C.P. consists of a close-knit team, comprised of collaborators and employees who have a wide range of scientific, technical, and artistic skills. Together they take a professional approach to mineral specimen preparation and apply that same level of commitment to all the services they perform.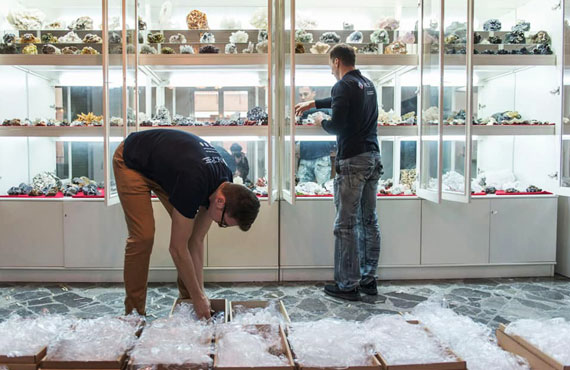 Scientific:
Mineralogy, petrology, and geochemistry at post-doctoral level.
Technical:
Professional applied geology and ore geology.
Engineering in the field of quarrying ornamental stones.
Professional and semiprofessional small-scale mining.
Organic and inorganic chemistry in industry.
Professional semi-precious gemstone processing.
Professional gemology.
Professional journalism.
Artistic:
Figurative arts at professional level.